About the Inventor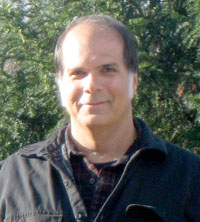 Hi, my name is Gerard, I am originally from a town near East Lansing, Michigan. My interests always included music, amplifiers for listening to music and their electronics.  I am the G behind G-Rod Audio.
Professionally speaking, I would say that those were the driving forces in my life. Since I was young, I immersed myself in radio and TV tech courses giving me solid foundation to get further involved in audio electronics.
From that point in time until today I have had a journey that included job related experiences that were far reaching for a lack of a better term. Such as audio technology, in flight entertainment, avionics, circuit board test fixtures, interface test equipment for LRU's to name a few.
I am now doing what I like doing best, designing cool electronic gismos.
I became involved in a business that sells components on the internet with a domestic and international customer base. I began thinking what a great business model this is and what I could do with a similar business. What I needed to do was to design a product that was extremely cool while being practical, useful and inexpensive. But what?
The " audio cable microAmp". One day while driving with my daughter she had her iPod plugged into the aux input jack and I noticed that the volume was less than desirable. Hummmm, the iPod was turned up, the car stereo was turned up, but the volume was still low and the sound quality was not that good. I then realized that the iPod headphone output impedance did not match with the aux in circuit on the car stereo. Bingo – G-Rod Audio was born! Everything started to crystallize.
I called my greatest friends in the world. Time and effort on the part of this bunch of talented individuals resulted in the neatest little audio amplifier that I have ever seen in my experiences.
I would like to thank Daniel, Steve, Greg, Andy, Gary, Sean, Rob, Dick, Rick, Keith and Ed for guiding me through the treacherous waters of mass producing a product.
May I present to you the audio cable MicroAmp, the smallest, coolest, audiophile impedance matching preamplifier in the world by G-Rod Audio!
May this little device make your world sound better too.
Made in the USA!